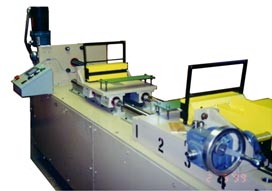 Design & Build Services
Designs to fit your needs:
Combining our mechanical design staff and our shop facility, Mill & Motion is able to provide specialized equipment to meet your requirements. This unique aspect permits us to be "more than just a shop". Providing both the design and manufacture of the equipment offers total control during this critical portion of any project.
Provide sound solutions and recommendations as a part of our service.
Customer interaction during the design and manufacture of the equipment.
Shop testing and customer approval trials accomplished before shipping.
Reverse Engineering
Company Overview Machining & Fabricating Mechanical Repair Services DLT Home · Contact Us